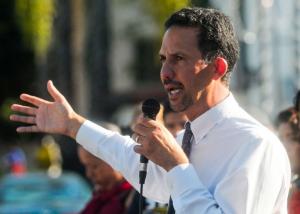 Specialization
:
Race, labor, empire, social movements, urban studies, Latin American studies, Central America, Marxism, liberation theology
Education
:
B.A.: CSU Long Beach
M.A.: University of California, Riverside
Ph.D.: University of California, Riverside
Bio
:
1998, UC Riverside, PhD Sociology
Research
:
RESEARCH INTERESTS:
Social Movements
Urban Studies (Los Angeles)
Racial Studies
Religion (liberation theology)
Latin American Studies (Central America)
Labor Studies
Political Economy (Marxism)
Publications
:
SELECTED PUBLICATIONS:
Starving For Justice: Hunger Strikes, Spectacular Speech, and the Struggle for Dignity. University of Arizona Press, 2017
"The Life of the Party: Alice McGrath, Multiracial Coalitions, and the Struggle for Social Justice," Aztlan vol. 36, no. 1 (2011), pp. 69-98.
"A People's History of Los Angeles: Is Another Los Angeles Possible?" Latino Studies vol. 8 (2010), pp. 271-283.