About Dr. Luis Leal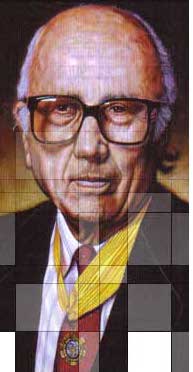 Dr. Luis Leal was an esteemed scholar in literary studies, and was a key figure in formalizing the study of Mexican, Latin American, and Chicano literature. From 1959 to 1975, he taught at the University of Illinois, Urbana-Champaign where he published papers calling for the concept of Chicano literature. He arrived at UC Santa Barbara in 1876 where he remained as a visiting professor until 2004. 
As a professor, he was one of the first to incorporate the study of authors from the Latin American Boom into the curriculum, which include key authors such as Gabriel García Márquez, Carlos Fuentes, and Julio Cortázar. During his 50 years of his academic career, he has published more than 250 articles and 30 books. 
Click here to learn more about Dr. Luis Leal.
Luis Leal Endowed Chair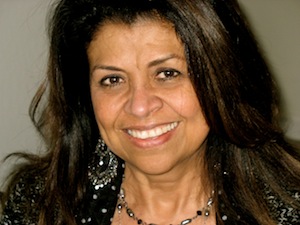 Professor Aída Hurtado, Luis Leal Endowed Chair
In April 1995 the Luis Leal Endowed Chair was created to recruit and maintain academic experience and leadership at the highest level within the field.  In line with the prestige and distinction Don Luis brought to the campus as a researcher and teacher, the chairship was established as a joint appointment between the Department of Chicana/o Studies and the Chicano Studies Institute.
Professor Aída Hurtado, formerly a professor in the Department of Psychology at the University of California, Santa Cruz, currently holds the Luis Leal Endowed Chair.  Prof. Hurtado served as chair of the Department of Chicana/o Studies upon her arrival in 2010, and now teaches courses on Chicana Feminism, Chicanas/os/Latinos/as educational engagement, and the Department's graduate course in methods.  She has received many awards and recognition over the years; most recently, she was honored by the American Association of Hispanics in Higher Education in 2013 with the award for Latino/a Faculty: Research/Teaching in Higher Education, Research Institutions.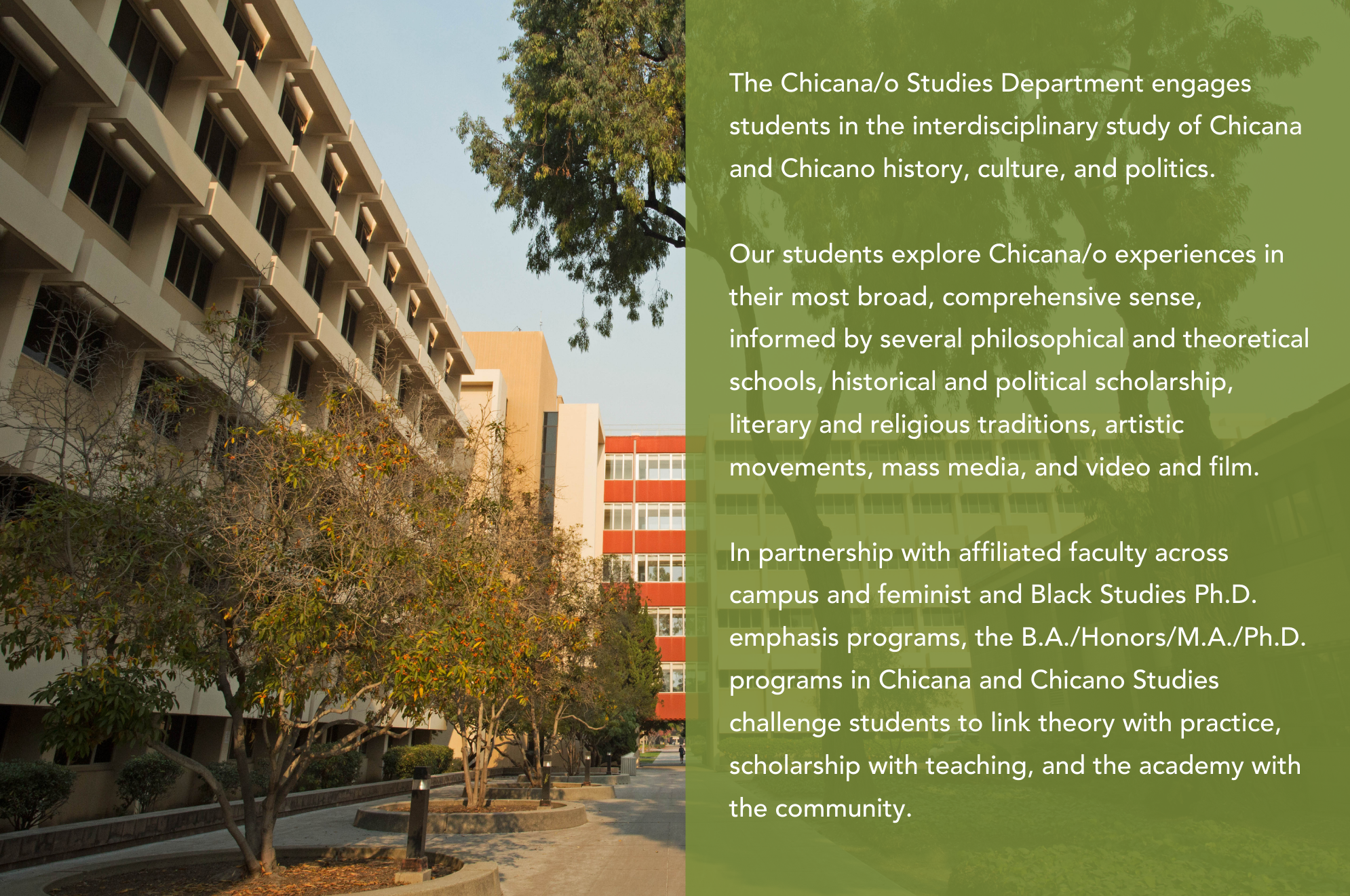 As one of the first trailblazers that brought Chicana and Chicano Studies into academia, we help cultivate the next generation of scholars who contribute to growing interdisciplinary scholarship with Chicanx culture and history as the basis of our research. By investing in us, you help future generations reach the next stage in growing the Chicanx identity and community within higher education and institutions. 
The department appreciates gifts of support in all amounts. 
If you would like to give a specific gift or learn more on how to support our department, please contact our Department Chair or a member of our staff. 
Professor Aida Hurtado, Department Chair
We are grateful to the many alumni and friends of the department who have given to us in the past to support the Chicana and Chicano Studies Department!