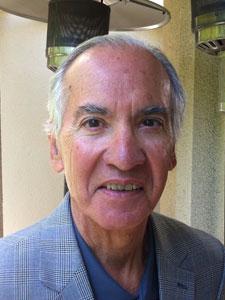 Specialization
:
Chicano history, race and ethnicity, southwestern history, autobiography, Latino religion
Education
:
University of Texas at El Paso B.A. History (U.S.)
University of Texas at El Paso M.A. History (Latin American)
University of California, San Diego Ph.D. History (U.S., Latin American, Chicano)
Research
:
RESEARCH INTERESTS:
Twentieth century historian with expertise in mass immigration from Mexico; the development of immigrant communities such as El Paso; the "Mexican-American Generation" from the 1930s to the early 1960s; emergence of new leadership among the U.S. born generation; as well as the Chicano Movement Generation of the late 1960s and early 1970s. 
Research involves generational approaches, civil rights struggles, oral history, and even more recently Chicano Catholic history.
Media
Latino: The Changing Face of America from Carsey-Wolf Center on Vimeo.