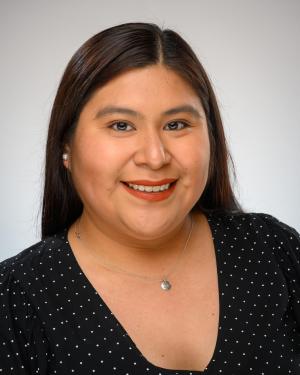 Office Hours
:
Mondays 11am-12:30pm or by appointment
Specialization
:
Transnational Migration and Children of Immigrants; Identity and Community Formation; Oaxaca, Los Angeles
Education
:
B.A.: University of San Diego, History, Ethnic Studies
M.A.: University of California, Irvine, Anthropology
Ph.D.: University of California, Irvine, Anthropology
Bio
:
Daina (day-nuh) Sanchez is an Assistant Professor of Chicana and Chicano Studies at the University of California, Santa Barbara. She received her Ph.D. in anthropology from the University of California, Irvine. She was previously the Mellon-Sawyer Postdoctoral Research Associate at the Center for Latin American and Caribbean Studies at Brown University and a Ford Foundation Postdoctoral Fellow in the Native American and Indigenous Studies Program at the University of Texas at Austin. Her research interests include transnational migration, identity and community formation, and immigrant adaptation and assimilation among the children of immigrants. Her research examines how Indigenous Oaxacan youth form and negotiate their ethnic, community, and national identities away from their ancestral homelands. 
Research
:
Native Ethnography
Critical Latinx Indigeneities
Indigenous Youth
Publications
:
2021   Chavez, Leo R., Belinda Campos, Karina Corona, and Daina Sanchez. Latino Resentimiento: Emotions and Critique of Anti-Immigrant and Anti-Latino Political Rhetoric. Aztlan: A Journal of Chicano Studies.
2019    Chavez, Leo, Belinda Campos, Karina Corona, Daina Sanchez, and Catherine Ruiz. Words Hurt: Political Rhetoric, Emotions/Affect, and Psychological Well-being among Mexican-Origin Youth. Social Science and Medicine.
2018    Sanchez, Daina. Racial and Structural Discrimination toward the Children of Indigenous Mexican Immigrants. Race and Social Problems.
Courses
:
Fall 2023
CH ST 191DS Latinidades
Winter 2024
CH ST 191SD Indigenous Latinx Migrations
Spring 2024
CH ST 178A: Global Migration and Transnationalism