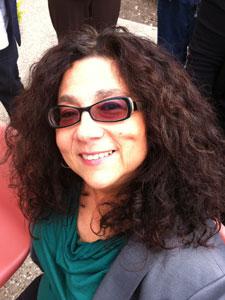 Education
:
B.A.: University of California, Santa Cruz
B.S.: University of California, Santa Cruz
Advanced graduate work in Film Theory, University of California, Berkeley
Ph.D.: University of California, Santa Cruz
Research
:
RESEARCH INTERESTS:
Cyber and millennial studies
Third space feminism
Critical media theory and production
Oppositional consciousness
Social movement
Publications
:
SELECTED PUBLICATIONS:
Methodology of the Oppressed. Book Series: Theory Out of Bounds. University of Minnesota Press, 2000.
"New Sciences: Cyborg Feminism," CyberSexualities: A Reader on Feminist Theory, Cyborgs and Cyberspace, Ed. Jenny Wolmark. University of Edinburgh Press, Britain, 2000.
The Chicano Studies Reader: An Anthology of Aztlán, 1970-2000. Co-edited with Chon Noriega, KarenMary Davelos, and Rafael Perez-Torres. University of California Center for Chicano Research Center Publication, 2001.
"Foreword: AfterBridge/Technologies of Crossing," In This Bridge We Called Home: Radical Visions for Transformation, Eds., Gloria Anzaldúa and AnaLouise Keating. Routledge University Press, 2002.