Congratulations to our very own Professor Mario Garcia on the publishing of his new book Literature as History: Autobiography, Testimonio, and the Novel in the Chicano and Latino Experience! 
Historical documents—and, for that matter, historical sources—exist in many forms. The traditional archival sources such as official documents, newspapers, correspondence, and diaries can be supplemented by personal archives, oral histories, and even works of fiction in order for historians to illuminate the past.
Literature as History offers a critical new path for Chicano and Latino history. Historian Mario T. García analyzes prominent works of Chicano fiction, nonfiction, and autobiographical literature to explore how they can sometimes reveal even more about ordinary people's lives. García argues that this approach can yield personal insights into historical events that more formal documents omit, lending insights into such diverse issues as gender identity, multiculturalism, sexuality, and the concerns of the working class.
In a stimulating and imaginative look at the intersection of history and literature, García discusses the meaning and intent of narratives. Literature as History represents a unique way to rethink history. García, a leader in the field of Chicano history and one of the foremost historians of his generation, explores how Chicano historians can use Chicano and Latino literature as important historical sources. Autobiography, testimonio, and fiction are the genres the author researches to obtain new and insightful perspectives on Chicano history at the personal and grassroots level. Breaking the boundaries between history and literature, García provides a thought-provoking discussion of what constitutes a historical source.
Professor Garcia's new book may be obtained from the Univeristy of Arizona Press!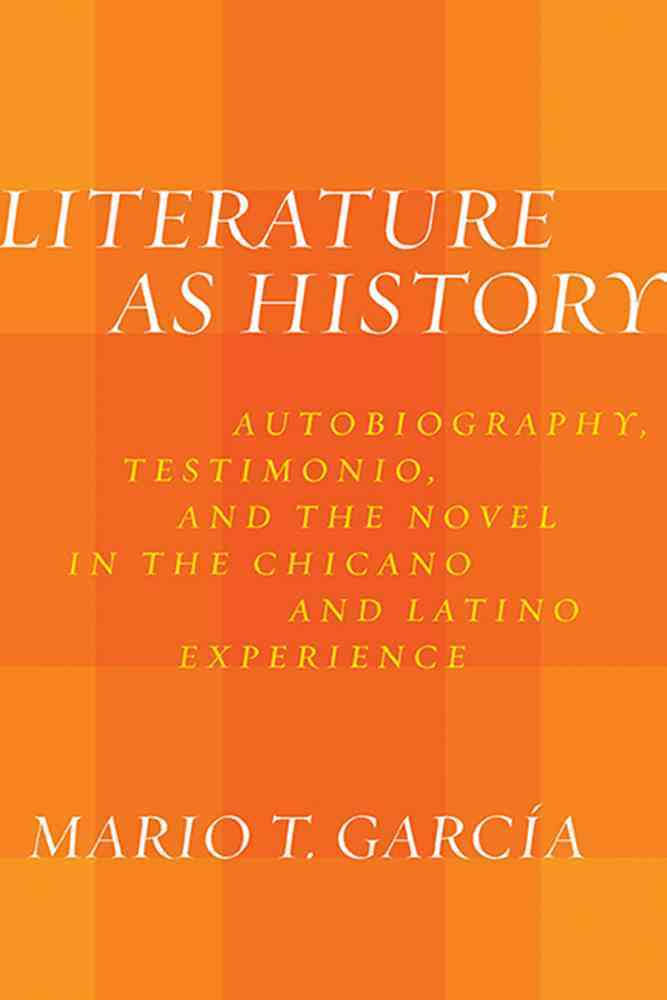 December 5, 2016 - 3:30pm